Get in touch with us today!
It is often referred as endo treatment in short. It is generally related to tooth decay that has extended to the blood supply of the tooth called "The Pulp". If the pulp is infected then the infection can travel to the surrounding tissues leading to abscess formation which causes severe pain in the tooth. At this point only root canal treatment can bail the tooth out of disaster.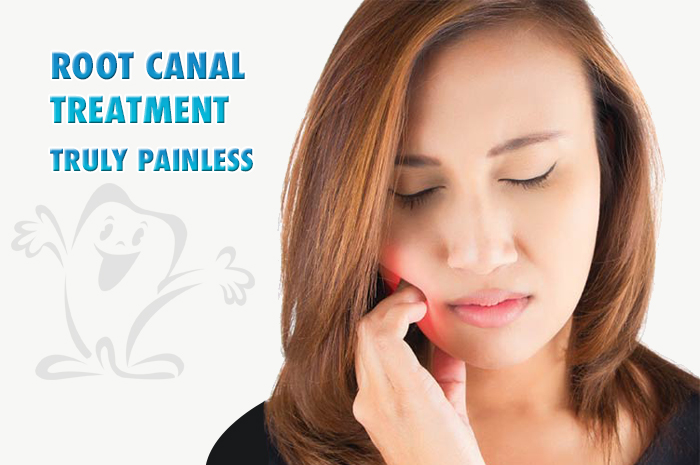 How is root canal treatment performed ?
Dr. Parth Desai
2017-07-26T13:35:41+00:00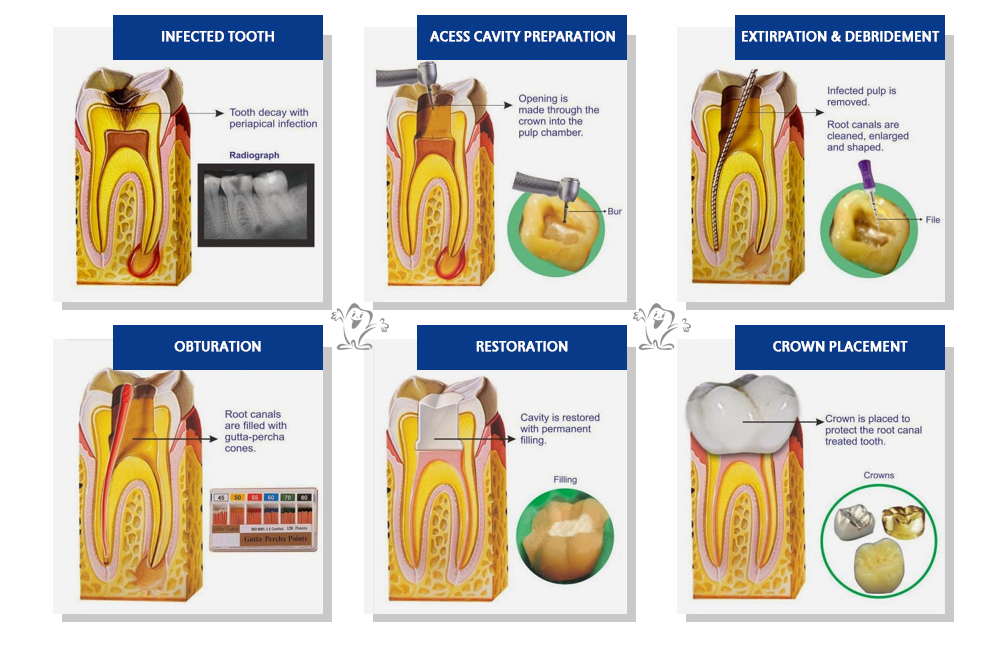 Once the diagnosis is done by our team that root canal has to be performed then you will be appointed to our specialist in root canal therapy Dr. Parth Desai who will perform this treatment with ease and in no time. Firstly local anaesthesia is administered so that no pain is perceived by you while the treatment is going on. The decay is removed and the infected pulp is exposed. After this starts the procedure to remove the infected pulp from all canals of the tooth followed by cleaning them with rotary and hand files. This leads to the removal of all the infected structure and bacteria from the canal. The canal is cleaned and increased in size gradually by these files. Intermittently the canals are disinfected by medicated solutions to ensure sterile environment where bacteria cannot survive. Once complete cleaning is performed the canals are dried and an inert filling material called gutta percha points are filled in place of the nerves along with a biocompatible sealer. Series of oral X-rays are required to check the complete removal of infected tissue. The rest of the tooth cavity is filled with tooth coloured restoration onto which a crown will be placed. This procedure can take upto 3-4 visits.
But our root canal specialist Dr. Parth Desai can complete this procedure in a single visit with the help of his precision and by using advanced technological gadgets like electronic apex locaters, motor driven files and a microscope. Single sitting root canal therapy can take upto 45-50 minutes. He works with utmost precision cutting down on your precious time without compromising the quality of treatment provided by us at V4U Dental Care & Implant Centre.